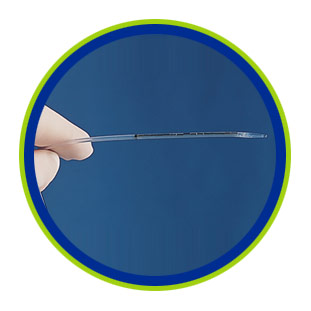 Radiation Source Train in catheter
Novoste™ Beta-Cath™ 5F System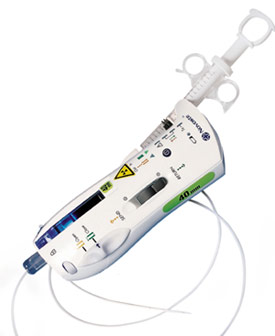 Stenosis is the narrowing of the coronary artery, which may or may not be associated with chest discomfort or other symptoms. In-Stent Restenosis is the renarrowing of a coronary artery within a previously placed stent. Vascular Brachytherapy with the Novoste™ Beta-Cath™ Syatem has been shown to reduce the need for repeat procedures due to In-Stent-Restenosis.


Stented artery of the leg with area of in-stent restenosis.


Balloon angioplasty catheter inside stented artery.


Radiation source train placed at treatment site for <5 minutes.



Peripheral artery post balloon angioplasty and vascular brachytherapy treatment.