Patient: Cardiac Disease
Coronary Artery Disease
Approximately 13 million Americans have been diagnosed with Coronary Artery Disease (CAD). CAD is the progressive accumulation of plaque within the arteries as a result of cholesterol deposits and the build-up of other material against the lining of the artery.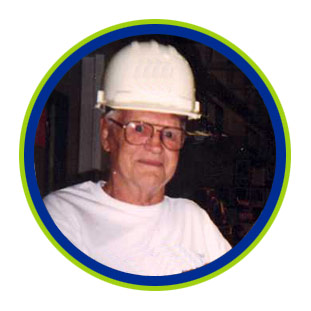 "I have undergone 9 angioplasties, have 4 stents and a stent within a stent in the same vessel. With the previous two angioplasties I had no more than two months between complete blockages. However, as a result of the beta radiation treatment that was done over 12 months ago, I am still free of any type of heart distress. I really believe that I am still around today due to the fact that I had radiation treatment with the
Novoste™ Beta-Cath™ System."
- George Norwood
Beta-Cath™ System Patient
Risk Factors that predispose a person to CAD
Hypertension
Advancing age
Diabetes
Obesity
Smoking
Elevated Cholesterol
Inactive Lifestyle
Genetics, family history
Physical and Emotional stress
Stenosis is the narrowing of a coronary artery, which may or may not be associated with chest discomfort or other symptoms. In-stent restenosis is the renarrowing of a coronary artery within a previously placed stent. Vascular Brachytherapy with the Novoste™ Beta-Cath™ System has been shown to reduce the need for repeat procedures due to in-stent restenosis.


Stented artery of the leg with area of in-stent restenosis.


Balloon angioplasty catheter inside stented artery.


Radiation source train placed at treatment site for <5 minutes.



Peripheral artery post balloon angioplasty and vascular brachytherapy treatment.
For a visual image of the process of tissue growth within a stent, and the angioplasty procedure followed by Vascular Brachytherapy treatment, click the Video Images section of the menu box to the upper right of this page.